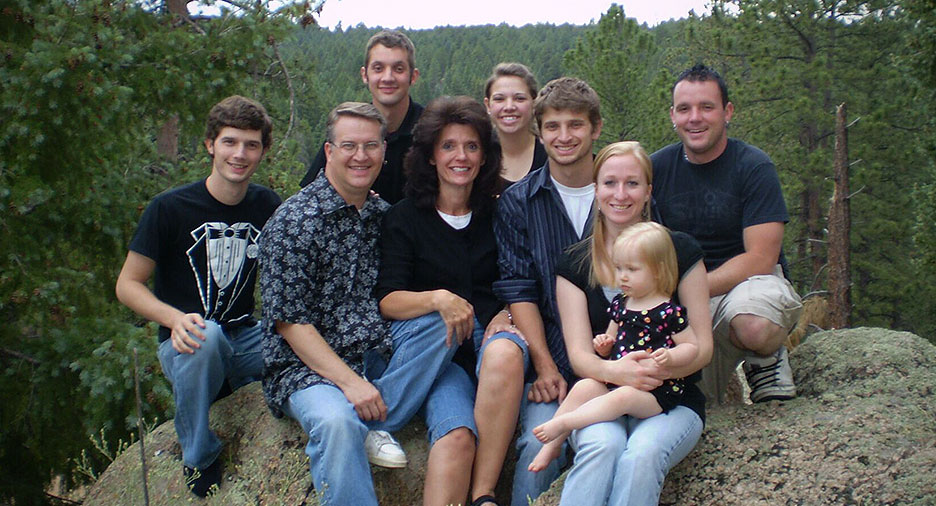 In 1981 we began our first adventure together; marriage. It was the beginning of a family that produced 5 children and eventually 3 daughters-in-law and 4 grandchildren. Our marriage has seen it all; good times and bad, wealth and poverty, triumph and tragedy. From working with teens in our first year of marriage to a wide variety of "pre-ministry" ministries, we have always made serving in the kingdom, simply "what we do." Wayne worked a full-time job in construction management and preached, taught Bible classes, developed and conducted a series of successful "Spiritual Wellness" seminars. Tami was a stay at home mom who was equally involved in her church family. She was a regular Bible class teacher, ladies day speaker and opened her home weekly to those in her church family. We served together for over 10 years with the Bear Valley congregation in Denver where we were instrumental in building a strong and active young families group of about 100 (in a congregation of about 350).
In 1996 we undertook another adventure; full-time ministry. Leaving his career in the construction industry, Wayne returned to school and shortly thereafter accepted the work as a minister of the Lord's church in Parker, Colorado. Beginning with just a handful of members we have watched as the congregation has grown to about 140 hardworking Christians who have become a shining example of a healthy church family. We annually host a Vacation Bible School with almost 180 in attendance and an annual Ladies Day hosting almost 200. Additionally, we have served in many other ways beyond our local work; in ladies days, retreats, lectureships, training workshops and as adjunct teachers with the Bear Valley Bible Institute of Denver. Four years ago Tami helped create the "Come Fill Your Cup" Ladies Retreat which about 100 ladies from several states attend each year. Wayne continued to not only preach, but to train preachers through preacher training camps that he has worked with for the past 13 years (Up to 4 each year and requests to participate in others).
In June of 2013 a new adventure presented itself. We conducted the first His Shoes Her Shoes Marriage Seminar. Since then the Lord has opened wide the door of opportunity to help strengthen marriages through a unique and exciting series of lessons which encourage married couples to spend some time "wearing their spouse's shoes". The response to these seminars (Several dozen inquiries and more than 20 seminars scheduled into 2016) has been so positive that we have decided to focus more of our efforts to developing and presenting this material. We plan to host a series of marriage conferences and develop additional marriage and family resources for large and small churches alike. Already in the works is the "First Steps" seminar about teaching and training our children to walk in Jesus' steps as well as the "Head Over Heals" pre-marriage seminar.
Use the contact form here to contact Wayne and Tami or you may call Wayne at (303) 408-1500.